ABOUT ALLY LOGISTICS
Ally Logistics is a full-service transportation provider based in Grand Rapids, MI. Since our founding in 2012, Ally has been providing reliable and cost-effective transportation services to hundreds of companies across the U.S. and Canada, from start-up companies to Fortune 500 firms.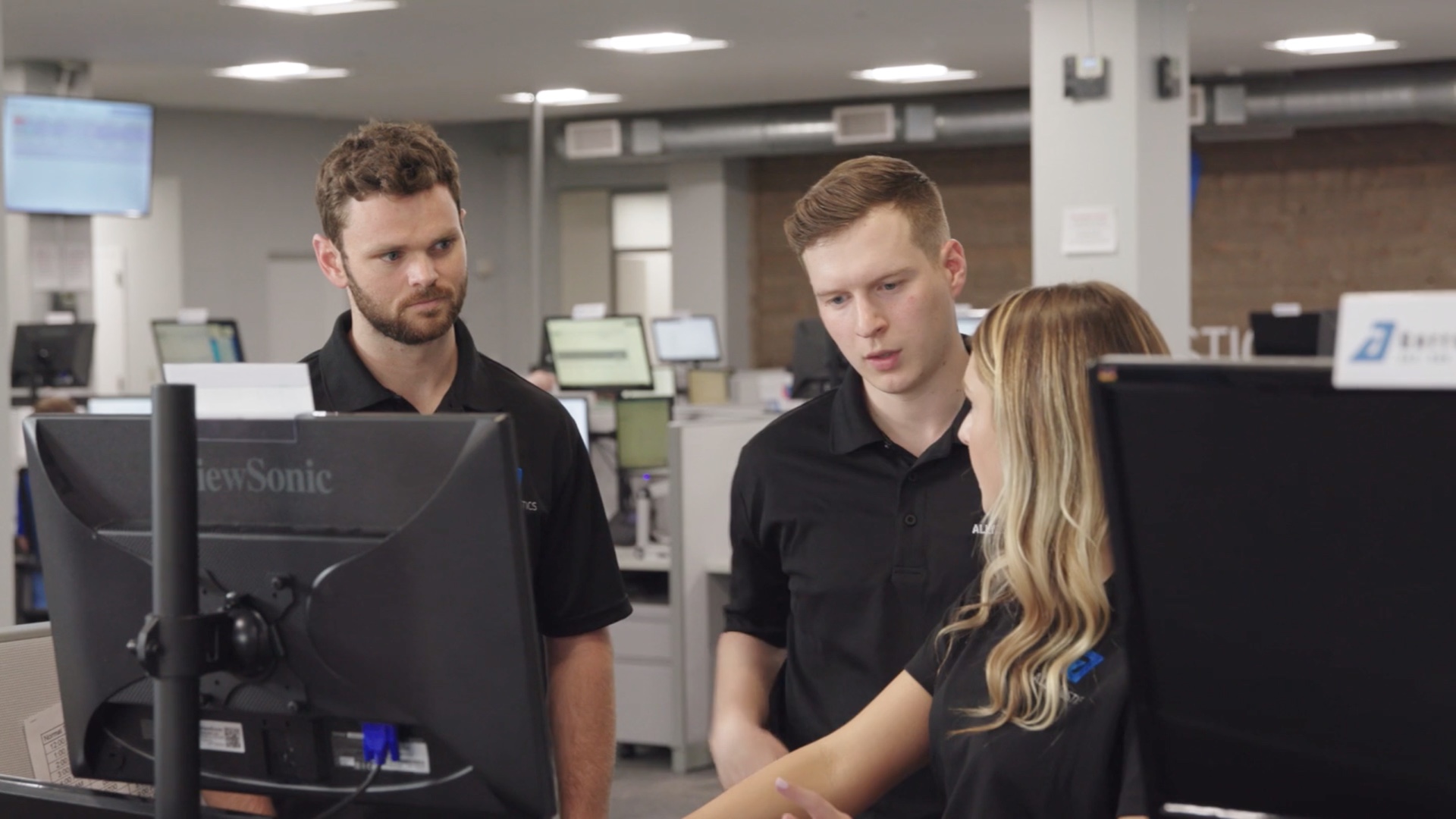 Our Vision

From the road to the office, our values are what drive us. Since the inception of Ally Logistics, our vision has remained the same: to become an Ally with our customers, and maintain a trusting relationship with every single person. While the idea of becoming an Ally starts with our customers, it is a universal theme within our company, and carriers over to our employees, agents and close-contract partners.

Our People

At Ally Logistics, our employees come ready to work each day with focus, determination and the desire to succeed. Employees have positions tailored to them by their skill sets which allows positional growth within our company. That's a big reason we have one of the highest retention rates in the logistics industry.

Our Focus

Each day, our mission is to operate with the highest level of honesty, integrity and transparency. We place a strong focus on providing realistic expectations to our customers, as we prefer to under-promise, over-deliver and exceed in customer satisfaction. Our communication skills separate us from our competitors. There will always be factors outside of our control, but our proactive approach with communication keeps our partners up-to-date on all details.

Our Technology

Through our top-of-the-line technology we create supply chain and transportation solutions. Our employees stay up-to-date on the latest logistical programs, pricing software tools and analytical data to stay ahead of the market.

Our Culture

Teamwork, competitiveness and communication are all part of the Ally Logistics formula. Our culture reflects that as we work together as a team to bring our best service forward to all of our customers. The hard work gets rewarded with our quarterly company events. Whether it's fishing trips, baseball games, golf outings or our famous chili cook-off, our culture works hard and plays hard.
"How can we make everyday life easier for our customers? To do so, we must remember the three 'C's that seem to sum up what just about every customer is looking achieve; lower Costs, reduced Complexity, increased Communication. Instead of just 'selling', we must always look to create partnerships. Within a partnership, parties choose to focus a little less on each dollar today, but instead focus on long term efficiencies which provide benefits and cost savings tomorrow."
—
Dan Manshaem (Founder & CEO)